Would you like to have a swoon-worthy garden but just don't know where to start? The six sessions included in this extended course have been designed to provide you with all the organic gardening fundamentals you need, and are being offered a great bundled price.
You'll get the best of the basics in these classes including a background on organic philosophy and principles, building great soil, knowing what to plant (when, where and how), fertilizing, site planning/garden design, and much more. Plus, you'll get one-on-one time with the instructors to discuss your own gardening questions and needs. Please be aware that not all the classes are the same length. Specific details are below:
Class #1: Origins and Overview of Organic Gardening and Regenerative Agriculture; Q&A.  Instructor: Katie Sue Mulliken.  Wed, January 25, 2023, 6pm to 7:30pm
Class #2:  Soil Night!  Understanding and Building Great Soil; Compost.  Instructor:  Marybeth Janerich.  Wed, February 1, 2023, 6:00 pm to 8:30 pm
Class #3: Crop Night!  Crop Terminology; Warm vs. Cool Season Crops; Choosing and Sowing Seeds and Transplants.  Instructor:  Marybeth Janerich.   Wed, February 15, 2023, 6:00 pm to 8:30 pm
Class #4:  Growing Night!  Planting Methods (including Intensive Planting Methods, Vertical Gardening, Succession Planting, and Companion Planting); Fertilizing, and On-going Maintenance; Wed, February 22, 2023, 6:00 pm to 8:30 pm.  *NOTE:  Homework will be assigned at this class to help prepare students for Class #6.
Class #5: Garden Challenges Night!  Problems in the Garden/Organic Pest Management.  Wed, March 1, 2023, 6:00 pm to 8:30 pm
Class #6: Design Day!  Garden Planning and Design Discussion and Working Lab. Final Q&A; Saturday, March 14th, 1:00 pm to 4:00 pm
Instructor:  Marybeth Janerich
Tuition:  This 6-part series is offered for a bundled price of $130 (normally a $160 value). Classes from this series are not offered individually.
Discounted rates available to community gardeners with WCG or the WCG Network.
We offer a limited number of reduced-tuition scholarships for low-income individuals. If you would like to apply, please fill out and submit our scholarship application before continuing the on-line registration process.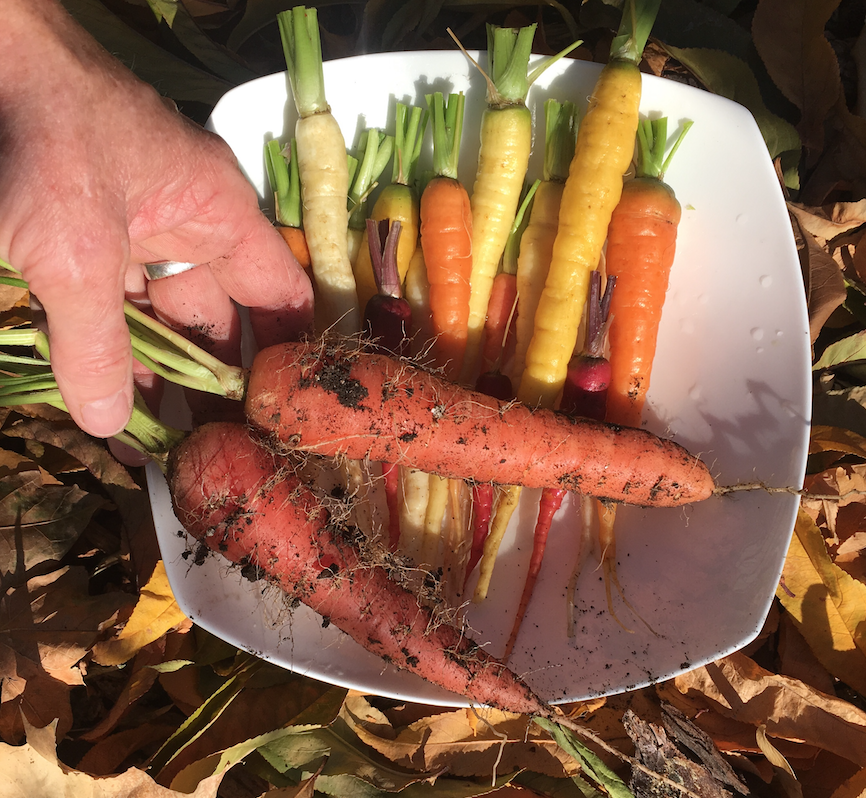 When
January 25, 2023 from 6:00 PM to 8:30 PM
Location
629 E 800 S




Education Cottage (Blue Building)




Salt Lake City

,

84102
Tuition For Entire 6-Part Series:
Workshop Fee
Individual
$130.00
Community Gardener
$35.10
Community Garden
1st Unitarian Church Garden
4th East Garden
9-Line Community Garden
Backman Elementary Garden
Bonneville Elementary Garden
Box Elder Community Garden
Cache High School Teaching Garden
Canyon Rim Community Garden
Creekside Community Garden
Dancing Moose Communtiy Garden
Emerson Elementary Garden
Fairpark Community Garden
Fitts Park Community Garden
Garden of Wheadon
Gateway Community Garden
Grateful Tomato Garden
Green Urban Lunch Box (Back Farms)
Harmony Park Community Garden
Harrison Community Garden
Historic Sandy Community Garden
Holladay Community Garden
Jackson Elementary Garden
Liberty Wells Community Garden
Magna Community Garden
The McGillis School Garden
Mountain View Community Garden (Sandy)
Neighborhood House Community Garden
Mountain View Elementary Garden (Glendale)
Oasis Community Garden
Popperton Plots
Real Food Rising
Rose Park Community Garden
Rowland Hall Steiner Campus Community Garden
Richmond Park Community Garden
Sugar House Park Community Garden
Unity Gardens
Vegetable Mining Operation
I'd like to make a donation to Wasatch Community Gardens!