2018 Tomato Planting Tips and Tricks (Working Lab)
Are you ready to plant your tomatoes, but you've got some questions like "How far apart should they be planted? What do I do with really leggy tomatoes? Can I pinch off any lower leaves? Should I use compost or fertilizer or both? What about companion plants for tomatoes?"
Come and join us at the Grateful Tomato Garden as we plant tomatoes together and answer all of your tomato-planting questions. We'll practice deep planting and trench planting techniques as we discuss proper plant spacing according to plant variety and other tips for how to increase your tomato productivity, flavor and plant health. This working lab is also available as part of our "Tomato Bundle" and our "Total Tomato Bundle" of workshops.
NOTE: This workshop will be held outdoors subject to the weather. Please check your email the day or two before class for an update, especially if the weather looks iffy. No refunds will be issued for cancellations received within 24 hours of the class. If you wish to apply for a reduced-tuition scholarship for this workshop, please email Marybeth at This email address is being protected from spambots. You need JavaScript enabled to view it. to request a scholarship application.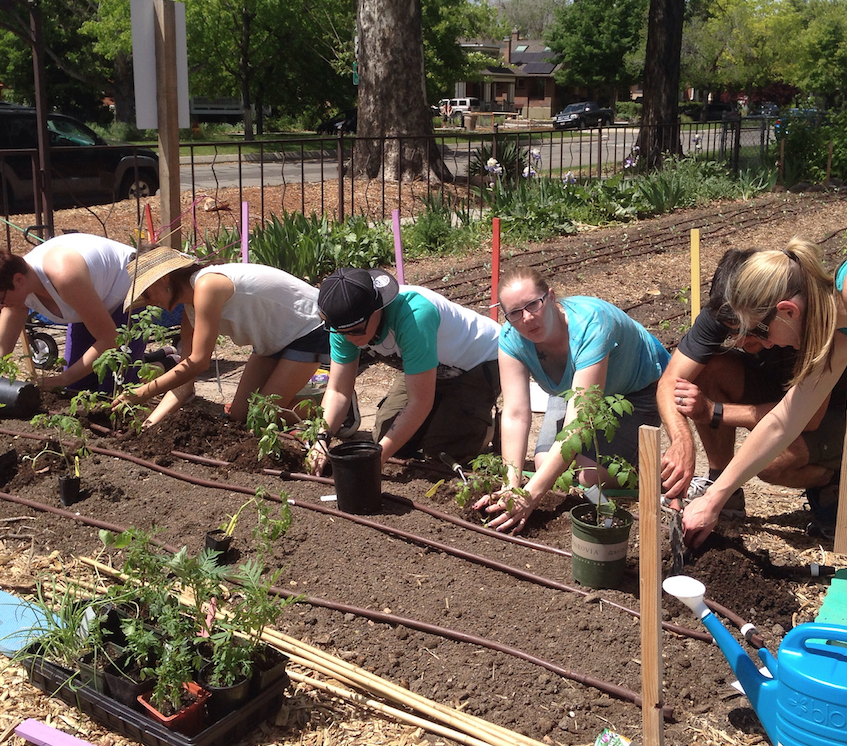 Date

May 17, 2018 6:00 pm - 8:00 pm
Calendar
Location
Location information
City

Salt Lake City
Street

800 S 600 E