2020 Grow.Eat.Repeat Fundraising Breakfast
A by-invitation event, our annual Grow. Eat. Repeat Fundraising Breakfast is on Tuesday, March 31, 2020!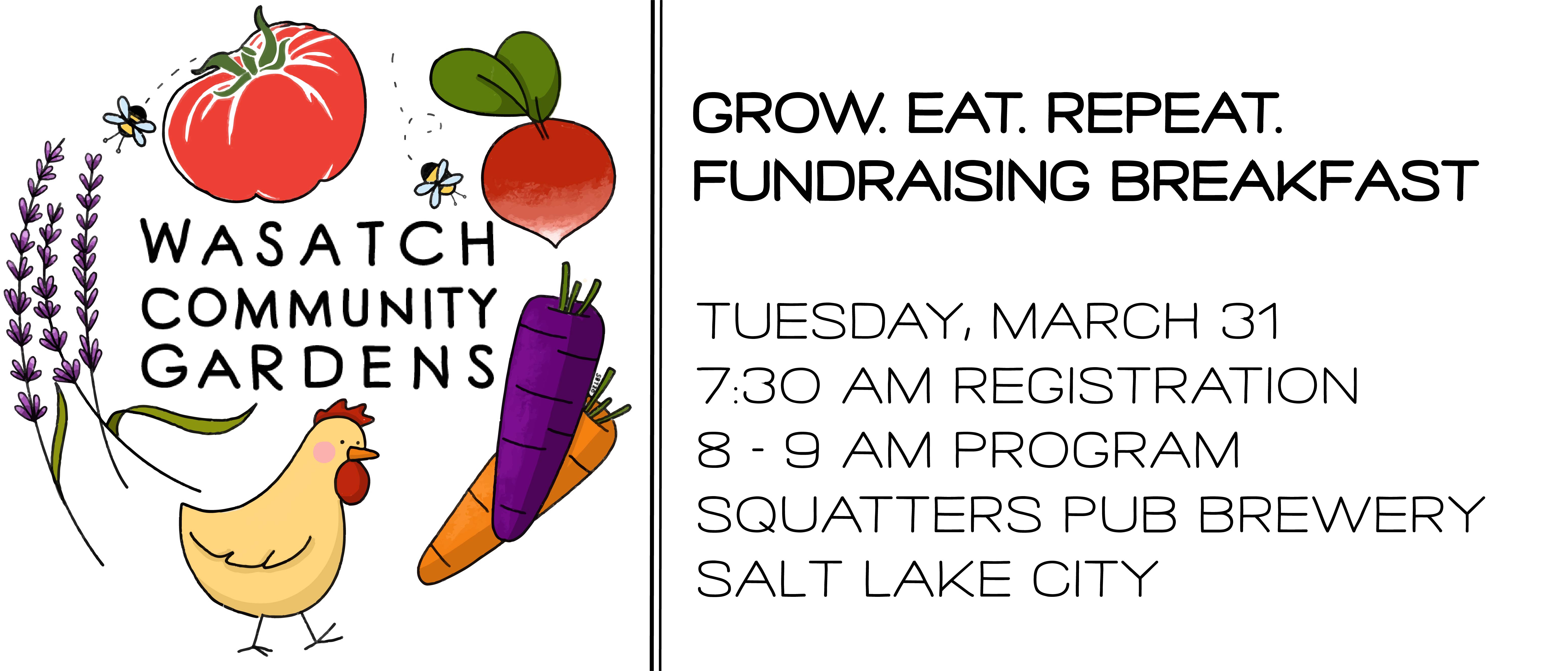 SQUATTERS PUB BREWERY
147 W BROADWAY, SALT LAKE CITY
7:30 AM REGISTRATION | 8:00-9:00 AM PROGRAM
Enjoy coffee, juice, and a scrumptious breakfast made from locally sourced ingredients while learning how you can support Wasatch Community Gardens' efforts to promote gardening and education opportunities in our community. This year we will highlight ways we invite you to experience our Community Garden Program through hands-on workshops for families to celebrate the traditions, heritage and culture that surround the food we grow and eat.
The event is free to attend but we encourage all attendees to bring their wallets and generous spirits! We aim to raise $40,000 to support WCG's mission and programs.
Please consider becoming a member of the Breakfast Club, a leadership group for donors who make a gift of $1,000 or more, as a one-time gift or in monthly installments. For more information about the Breakfast Club, please email This email address is being protected from spambots. You need JavaScript enabled to view it. or call her at 801-359-2658 ext. 14.
Please RSVP by March 12 to This email address is being protected from spambots. You need JavaScript enabled to view it. or at 801-359-2658 ext. 14. If you are unable to attend but would like to make a gift in support of this event, please make a donation here.
Thank you to Squatters Craft Beers, Sentry Financial, Butterfly Jac, Durham, Jones & Pinegar, Strindberg & Scholnick and Millcreek Gardens for their generous sponsorship of this event.