2018 Advanced Topics in Chicken Care # 1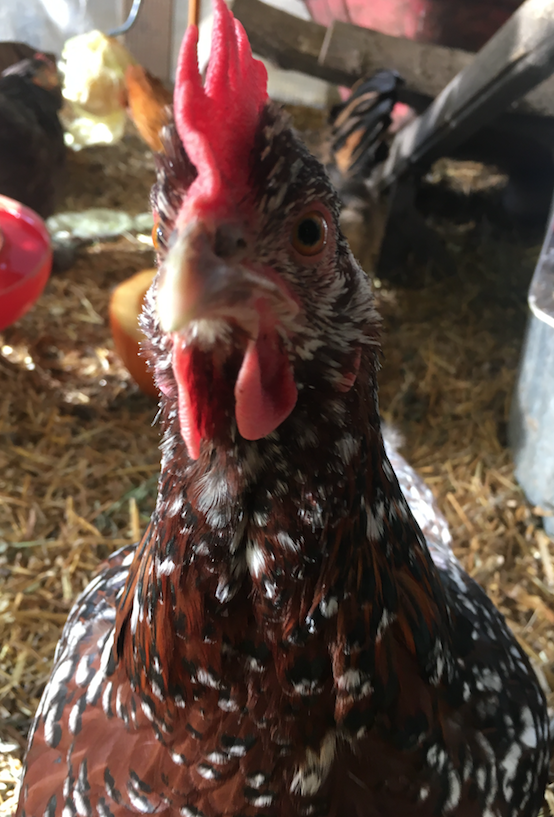 Apr 18, 2018

6:00 pm

-

8:00 pm
Description
OK, so you've gotten your first flock of chickens, or maybe you've even had chickens for a few years, but now all of a sudden, one of them won't get out of the nesting box and growls at you when you try to take her eggs! Or one of them has started limping and you're not sure why or what to do about it. What's a backyard chicken keeper to do when a beloved hen develops a behavioral issue or health problem?
Register now for one or more of our "Advanced Topics in Chicken Care" workshops, where different topics will be covered at each session!
Registration us now open for our Chicken Bundle (all 3 Advanced Topics classes) or our Total Chicken Bundle (all 5 chicken-related classes that we offer). Bundle and save!
Our aim is to bring together some long-time, experienced chicken keepers to help us newbies better understand some of the most common ailments we're likely to encounter with our adult flocks. In session #1, we'll cover the proper way to examine a chicken, what to keep in a basic first aid kit, a behavioral problem known as egg eating and tips for addressing it, and various types of parasites that can affect chickens. Future sessions (to be held in June and September) will cover topics such as fowl pox, roosting & laying in strange or dangerous places, Marek's, infectious coryza, and introducing a new hen to an existing flock. Students are invited to suggest topics to be discussed at future sessions.
NOTE: This workshop is held outdoors and will be held rain or shine. No refunds will be issued for cancellations received within 24 hours of the class. If you wish to apply for a reduced-tuition scholarship for this workshop, please email Marybeth at This email address is being protected from spambots. You need JavaScript enabled to view it. to request a scholarship application.
Location information
City

Salt Lake City
Street

615 E 800 S