2017 Potting Up Seedlings in the Greenhouse
Come visit our adorable baby tomato and pepper seedlings that were planted by workshop students on February 25th and learn how to transplant them from their starter cell trays into larger individual pots filled with nutrient-rish potting mix. As we practice our potting-up skills, participants will also learn why potting up is important and why and how to harden off tomato and pepper seedlings in preparation for transplanting out into the garden in May.
Each participant attending this workshop will get to take one tomato or pepper seedling home to finish raising it and to pot it up one more time if desired. Participants who also attended the Tiny Tomatoes & Pipsqueak Peppers workshop on February 25th will get to take home two seedlings!
Check out some of the unusual and hard-to-find varieties that we'll be potting up:
Tomatoes: Orange Peach, Wagner's Blue Green, Clint Eastwood's Rowdy Red, Sunset's Red Horizon, Lava Flow, Brad's Atomic Grape, Napa Blush Chardonnay, San Marzano Lungo No. 2, Harless Creek Gold, Igleheart Cherry, Blue Beauty, Black and Green Vernissage, Black Sea Man, Azoychka, Green Giant, and Djena Lee's Golden Girl Oval
Peppers: Violet Sparkle, Yellow Monster, Golden Treasure, Cyklon, Feher Ozon paprika, Napolean Sweet, Friariello di Napoli, and Habanada
Please note that these varieties are ones that will NOT be available at our Spring Plant Sale (Sat., May 13th), so participants are getting special access to these amazing varieties for their home gardens!
You may wish to bring garden gloves to this hands-on workshop.
NOTE: This workshop is limited to 8 spots because of space limitations in our greenhouse. Because of the limited number of spaces available, we are unable to issues refunds for last-minute cancellations or for no-shows. If you've already paid for this workshop and find you are unable to attend, please call Marybeth at (801) 359-2658 x 10 no later than 5pm on Monday, April 3rd to discuss attending a similar workshop on our calendar without additional charge. Otherwise, the Potting Up Your Seedlings workshop fee will be forfeited. No walk-ins the day of the workshop unless space permits.
Date

Apr 08, 2017 4:00 am - 6:00 am
Calendar
Location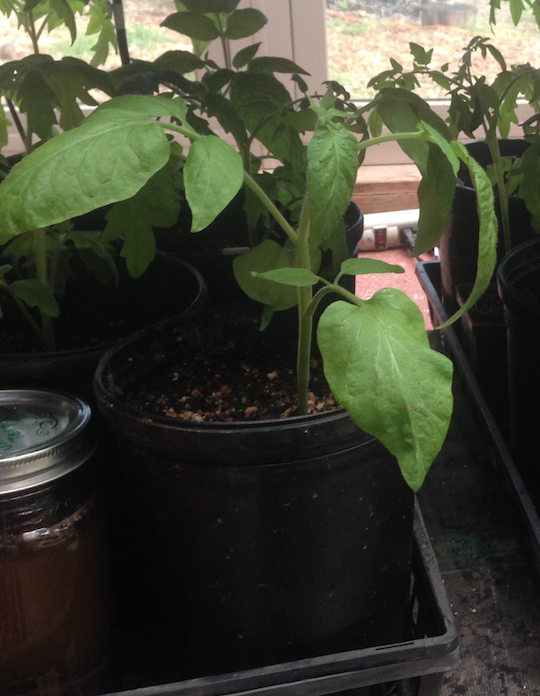 Location information
City

Salt Lake City
Street

800 S 600 E