Acompáñanos en El Maíz, nuestra raíz/Todos Nacemos del Maíz, la primera presentación de este año de nuestro programa Sabores de Mi Patria/Flavors of My Homeland. Presentada en asociación con Artes de México en Utah, esta taller se llevará a cabo en el campus de Wasatch Community Gardens de 5:30 pm - 6:30 pm el jueves 12 de mayo.  La Celebración de la Cosecha será completamente en español, con traducción al inglés.   
¿Conoces el rico significado cultural e histórico del maíz? Esta presentación comparte la perspectiva, las experiencias, el arte y las tradiciones relacionadas con el maíz para las comunidades indígenas. Descubra por qué los mayas creen que nacemos del maíz y vea cómo realizamos este conocimiento a través de la siembra de milpa en nuestra propia comunidad. ¡Esperamos que nos acompañe en esta poderosa celebración!
El campus de Wasatch Community Gardens está ubicado en 629 E 800 S, SLC. La inscripción es gratuita. Anticípese a caminar e interactuar con el jardín, y agua estará disponible. La duración del programa será de una hora.
*Reconocemos que nuestra comunidad incluye personas que se encuentran en varios niveles de riesgo de COVID. Este es un evento al aire libre y las máscaras son opcionales. Tenga en cuenta que, si cambian las condiciones de COVID, este evento puede cancelarse. Notificaremos a los inscritos lo antes posible si este es el caso.
---
Join us for El Maíz, nuestra raíz/Born from Corn, this year's first presentation of our Sabores de Mi Patria/Flavors of My Homeland program. Presented in partnership with Artes de México en Utah, this workshop will be held at the Wasatch Community Gardens' Campus from 5:30-6:30 pm on Thursday, May 12th, and presented entirely in Spanish, with English translation.
Do you know about the rich cultural and historical significance of corn? This presentation shares the perspective, experiences, art and traditions related to corn for indigenous communities. Find out why the Maya believe we are born from corn and see how we realize this knowledge through planting la milpa in our own community. We hope you'll join us for this powerful celebration!
The Wasatch Community Gardens' Campus is located at 629 E 800 S, SLC. Registration is free. We will be moving around and interacting with the garden, and water will be provided. Expected program length is 1 hour.
*We recognize that our community includes people who are at various levels of COVID risk. This is an outdoor event and masks are optional. Note that, should COVID conditions change, this event may be cancelled. We will notify registrants as soon as possible if this is the case.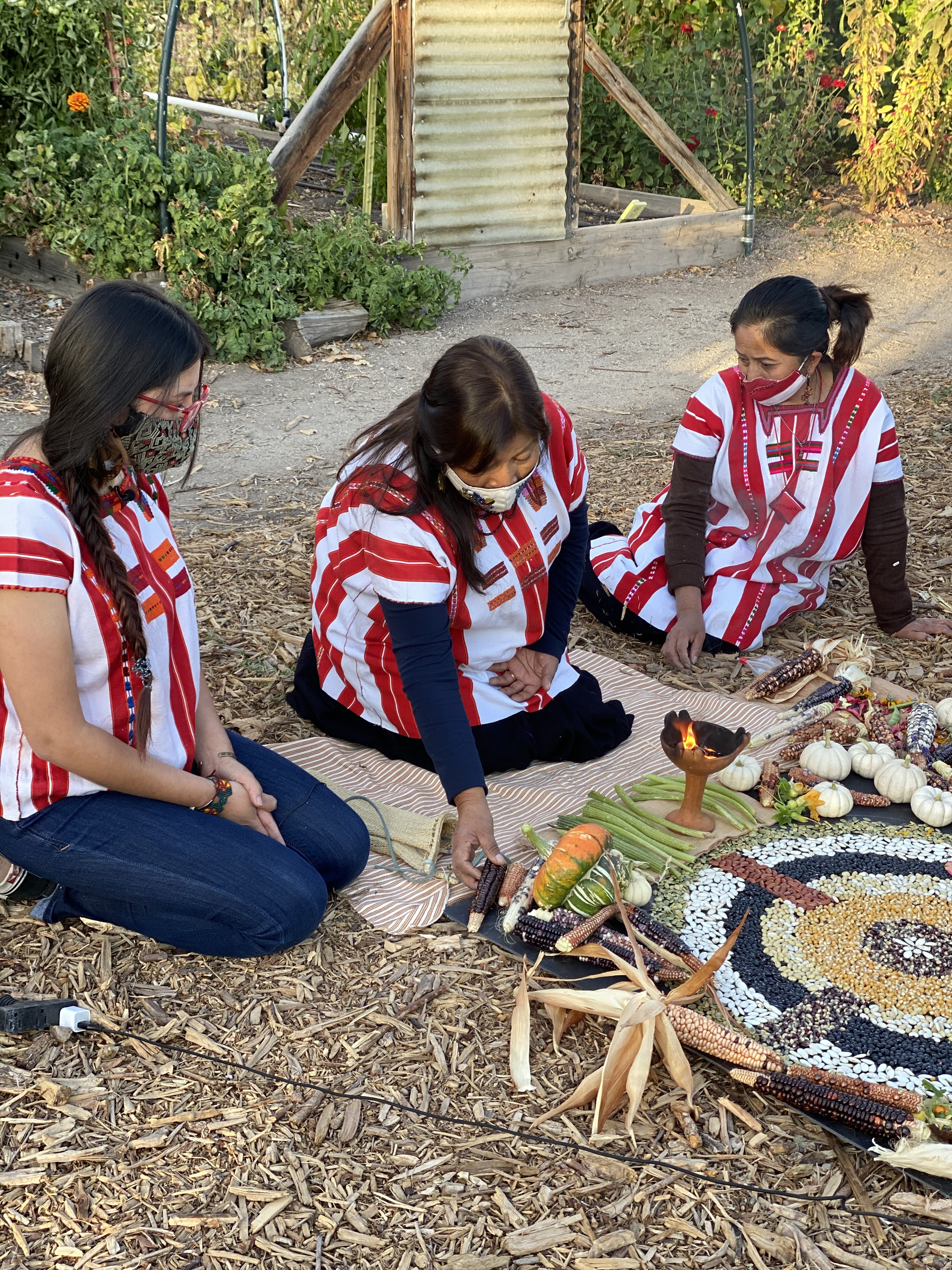 When
May 12, 2022 from 5:30 PM to 6:30 PM
Location
629 E 800 S




Salt Lake City

,

UT

84102
Contact
Phone:
801.871.8336 ext. 22