Acompáñenos para la tercera y última presentación de este año de nuestros Sabores de Mi Patria, La Celebración de la Cosecha. Presentada en asociación con Artes de México en Utah, esta celebración se llevará a cabo en el campus de Wasatch Community Gardens de 5:30 pm - 6:30 pm el miércoles 13 de octubre.  La Celebración de la Cosecha será completamente en español, con traducción al inglés. Celebraremos la cosecha de temporada bendiciendo las semillas y la cosecha recolectada en el jardín Milpa plantado en el campus de Wasatch Community Gardens. Nos uniremos a tres generaciones de una familia local para aprender sobre ceremonias y recordar tradiciones. También examinaremos las perspectivas indígenas sobre la tierra y la identidad. En particular, veremos los esfuerzos contemporáneos para indigenizar la agricultura, junto con los esfuerzos para fortalecer nuestra relación con la naturaleza, la comida y el arte a través de movimientos de justicia social relacionados con la tierra y la identidad. ¡Esperamos que nos acompañe en esta poderosa celebración! 
El campus de Wasatch Community Gardens está ubicado en 629 E 800 S, SLC. La inscripción es gratuita. Anticípese a caminar e interactuar con el jardín, y agua estará disponible. La duración del programa será de una hora.
* Reconocemos que nuestra comunidad incluye personas que se encuentran en varios niveles de riesgo de COVID. Este es un evento al aire libre. Para garantizar la seguridad de todos los invitados, les pedimos amablemente que usen una máscara, independientemente del estado de vacunación. Tenga en cuenta que, si cambian las condiciones de COVID, este evento puede cancelarse. Notificaremos a los inscritos lo antes posible si este es el caso.
---
Join us for Celebración de Cosecha/Harvest Celebration, this year's third and final presentation of our Sabores de Mi Patria/Flavors of My Homeland program. Presented in partnership with Artes de México en Utah, this celebration will be held at the Wasatch Community Gardens' Campus from 5:30-6:30 pm on Wednesday, October 13, and presented entirely in Spanish, with English translation. We will celebrate the seasonal harvest by blessing the seeds and harvest collected at the Milpa garden planted at Wasatch Community Gardens' Campus. We will join three generations of a local family to learn about ceremony and remembering traditions. We will also examine indigenous perspectives on land and identity. In particular, we'll look at contemporary efforts to indigenize agriculture, along with efforts to strengthen our relationship to nature, food, and art through social justice movements relating to land and identity. We hope you'll join us for this powerful celebration!
The Wasatch Community Gardens' Campus is located at 629 E 800 S, SLC. Registration is free. We will be moving around and interacting with the garden, and water will be provided. Expected program length is 1 hour.
*We recognize that our community includes people who are at various levels of COVID risk. This is an outdoor event. To ensure the safety of all guests, we kindly ask that all of our guests wear a mask, regardless of vaccination status. Note that, should COVID conditions change, this event may be cancelled. We will notify registrants as soon as possible if this is the case.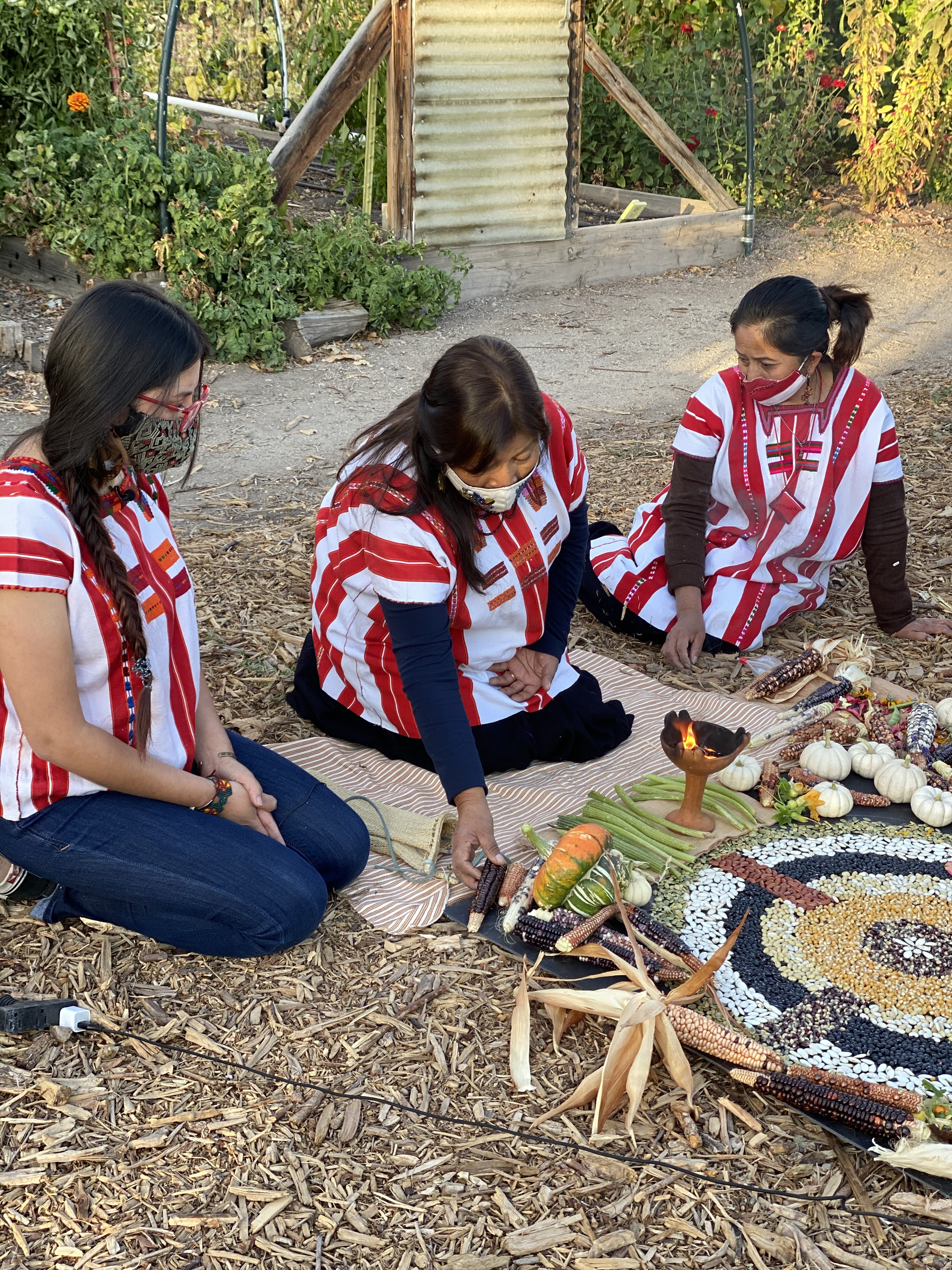 When
October 13, 2021 5:30 PM through 6:30 PM
Location
629 E 800 S




Salt Lake City

,

UT

84102
Contact
Phone:
801.871.8336 ext. 22