Soil Basics with Celia Bell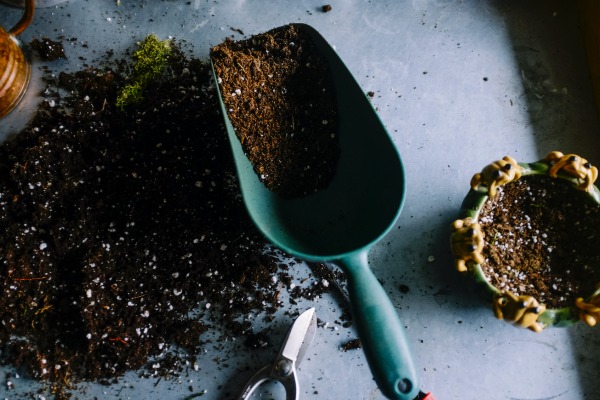 Date

Apr 15, 2017

4:00 am

-

6:00 am
Location
Register
Description
The heart of your garden is the soil. Your plants' health and productivity are directly related to the characteristics of your soil, the micro-organisms that live in it, and the organic matter available to them as food. Join Wasatch Community Gardens and local soil expert Celia Bell for a lesson on soil matters. We will talk about the components of soil, soil texture and structure, the role of water and air in soil, and attendees will assist Celia in taking a soil sample for a soil test. We will also discuss how to interpret soil test results and calculate the correct amount of nutrients we need to add to our gardens based on the soil test recommendations. Come learn from Celia how to build your soil from the ground up and have healthier and more productive plants as a result!
Instructor Bio: Celia Bell has been an organic gardener in the Salt Lake Valley since the late 1990s and has a degree from Weber State in zoology with minors in botany and chemistry and additional horticulture training from Utah State. If that's not enough to knock your sock off, she also farms an amazing homestead with cover crops, high tunnel hoop houses, chickens, and the most abundant winter squash, tomato, onion and garlic harvests around! She also cans, dehydrates, pickles, and ferments the fabulous produce she grows, all in her wonderfully-rich, perfectly loamy soil that she's been developing over the past 20 years. Celia is the person to teach you about understanding and improving the soil in your garden!!
Following the morning workshop, we are offering a companion workshop from 2 to 4 pm (separate registration required) called, "Organic Fertilizers and Soil Amendments." This hands-on working lab takes place in the Grateful Tomato Garden where students will incorporate the necessary and appropriate organic fertilizers and amendments into one of the in-ground beds to prepare it for the May tomato planting. Students will get hands-on experience working the amendments into the soil with a variety of garden tools. We'll be out in the garden and getting dirty in this working lab, so gardening clothes, gloves, a water bottle, hat and sunscreen are in order!
Location information
City

Salt Lake City
Street

615 E 800 S