What Does Your Gift Support?
When you give to Wasatch Community Gardens' education and community garden programs, you help empower more than 10,000 youth and adults in our community annually to grow and eat healthy, local, organic food.
WCG relies on support from individuals, businesses, foundations, and government entities to execute our gardening and education programs. Thank you for helping to make our programs and services possible!
For questions, to make an in-kind donation, or to discuss other ways to give to Wasatch Community Gardens, This email address is being protected from spambots. You need JavaScript enabled to view it., Director of Individual and Corporate Giving, or call her at 801.810.7238.
Other Ways to Give
Give Through Your Workplace
Each year, billions of dollars are donated to charities nationwide through workplace giving campaigns. Workplace giving is an easy and efficient way to make tax-deductible donations to charities through payroll contributions.
Ask your employer how you can sign up to give to WCG through payroll deductions, and don't forget to ask if they match your charitable giving!
For questions about workplace giving donations, This email address is being protected from spambots. You need JavaScript enabled to view it., Director of Individual and Corporate Giving, or call her at 801.810.7238.
Give While You Shop
Support Us While Shopping at AmazonSmile

AmazonSmile is a simple way for you to support your favorite charitable organization every time you shop online, at no extra cost to you. When you shop at smile.amazon.com, you'll find the same prices, selection, and shopping experience that you would find on Amazon, with the added bonus that Amazon will donate a portion of the purchase price to your favorite charitable organization.
To get started, go to smile.amazon.com and select Wasatch Community Gardens as your charity. Do your shopping, and Amazon will donate a portion of your purchase to Wasatch Community Gardens and our community garden and education programs!
Most of the products on AmazonSmile are eligible for donations. Eligible products are marked as "Eligible for AmazonSmile donation" on their product detail pages.
Support Us While Shopping at Smith's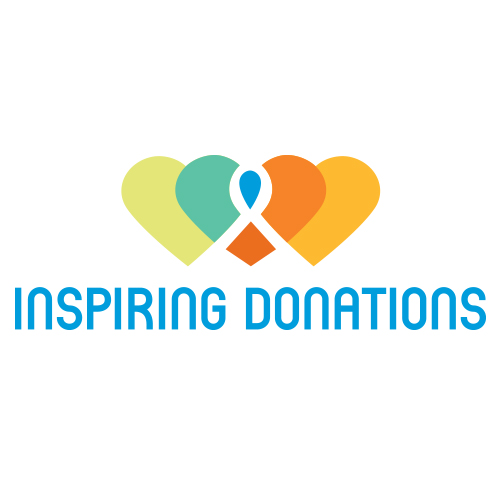 If you shop at Smith's, you can help us raise up to $2,000 this year! All you have to do is link your Rewards Card to Wasatch Community Gardens, then use your card every time you shop. Smith's Inspiring Donations will donate 0.5% of every eligible purchase made by participants to the organization to which their Rewards Card is linked. Please note, program participants must re-enroll and link their Rewards Card to their preferred organization every year.
To link your Smith's Rewards Card to support Wasatch Community Gardens (CL114), you will need to create an account or update your existing account by following these simple steps:
Visit the website at SmithsFoodandDrug.com/inspire
Select "I'm a Customer"
"Sign In" or "Create an Account"
When you are in your account go to "Inspiring Donations"
Select "Find an Organization", enter CL114 or Wasatch Community Gardens, and change "View by Type" to ALL
If you are already enrolled in this program but wish to change your chosen non-profit to Wasatch Community Gardens, select "Change Organization" and follow the previous step
For question about giving while you shop, This email address is being protected from spambots. You need JavaScript enabled to view it., Director of Individual and Corporate Giving, or call her at 801.810.7238.
Director's Circle
Wasatch Community Gardens' Director's Circle is a group for our most generous donors who want to become more informed and involved with Wasatch Community Gardens throughout the year. To find out more, and to join the Director's Circle, click here.
For more information about the Director's Circle, This email address is being protected from spambots. You need JavaScript enabled to view it., Director of Individual and Corporate Giving, or call her at 801.810.7238.
Make a Gift of Stock
Make a gift of stock to WCG, and you may be able to avoid paying capital gains tax on the difference between the securities original cost and the current, fair market value.
For more information, including WCG's Tax ID number, please click here.
For questions about donating stock, This email address is being protected from spambots. You need JavaScript enabled to view it., Director of Individual and Corporate Giving, or call her at 801.810.7238.
Make a Planned Gift
Become a member of WCG's Golden Tomato Society with a planned gift. Planned giving is a tool that can enhance your financial plans and security while helping WCG provide gardening opportunities and education to current and future generations.
Some forms of planned giving include giving through your retirement plan; making a bequest in your will; donating a life insurance policy; or giving through a donor advised fund, charitable annuity, or charitable trust. Your financial advisor or attorney can help you choose the right planned gift for you and your family.
For questions about making a planned gift, This email address is being protected from spambots. You need JavaScript enabled to view it., Director of Individual and Corporate Giving, or call her at 801.810.7238.
Give by Sponsoring an Event or Program
Sponsoring a Wasatch Community Gardens' season, program or event is a wonderful way for a business to demonstrate its support for our gardening and education programs, while receiving great benefits and visibility in return. Sponsorships can be cash or in-kind.
We welcome the opportunity to work with you to create a sponsorship that matches your company or organization's unique marketing and sustainability objectives. For questions about sponsoring an event, This email address is being protected from spambots. You need JavaScript enabled to view it., Director of Individual and Corporate Giving, or call her at 801.810.7238.